We understand, from firsthand experience, the value of high-quality training and the positive impact it can have on a business.
Located in Merseyside within the North West region, our training center provides an ideal setting for individuals seeking a dedicated environment for their training. Alternatively, for organizations looking for convenience, we offer flexible on-location training solutions tailored to your specific requirements, with our expert trainers available to conduct training sessions at your chosen UK location.
Our accreditations & memberships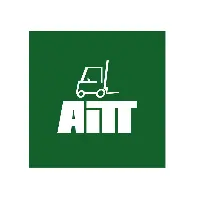 My experience with TL training has been fantastic, my first visit was to complete a refresher course on a counterbalance and my second visit was a 2 week RTITB instructor course with Ian Tedd, the place has a really relaxed but safe training environment, and occasionally the director Trev would make time to pop in and check in, fantastic outfit and well run by all involved, couldn't recommend a better place for all your training needs. Thanks again TL training
Excellent instructors and great training site. Had the pleasure of doing my novice FLT course with Gwynn, who was very patient with me and the two other people on the course, he gave us all the information we needed to pass first time, great banter too. One of the best instructors I've received training from. Recommend this place to anyone looking for the training they offer.
Kenneth Parke
29 June 2023
Just completed my Counterbalance refresher with Alistair today. His approach was very professional and made me feel at ease which helped me a great deal. I would highly recommend this facility.
Best instructors i ever had. All of them very friendly. I can highly recommend this place! 5/5*
Przemyslaw Wilanowski
26 May 2023
Great course and amazing instructors Les and Alister. Thank you so much for both of you! Passed exam's for 2 trucks in one week 🙂
Highly recommend TL Training as I passed my HGV class 1 licence through them. Many thanks to Dave who planned the training and thanks to Craig the training instructor. I found Craig to be an excellent and knowledgeable instructor who was amiable, relaxed and patient throughout all of my training. Thank you so much.
Aled Schutzmann
16 March 2023
Recently undertook my Forklift training with 'TL Training'. J.S was our instructor for the duration of the 4 day course, who's highly knowledgeable and was happy to answer any questions or issue we had regarding the training. The course given was excellent and j.s was highly approachable all week. I Would massively recommend anyone to come to TL Training who has a course/training programme that they need to complete.
Just completed and passed a FLT course via J.s at tl training, 5/5 experience.
Stephen Murphy
10 March 2023
Done my FLT Counterbalance and Reach here, Great environment to learn in , our instructor Alistair was a great laugh and made the learning feel easy.